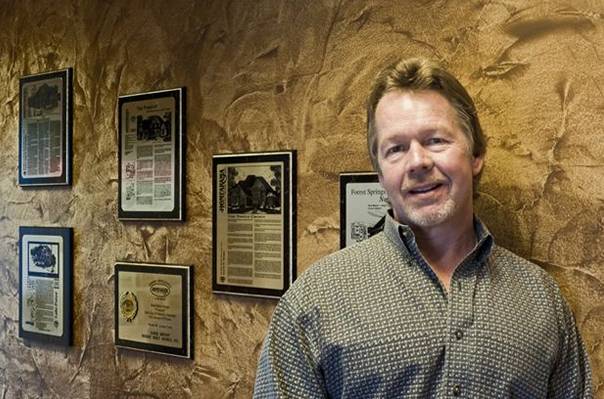 Louisville's Premier Homebuilder
Meet David Bright
Bright Built Homes, Inc.
Organization date: 03/13/1993
David W. Bright President
Virginia S. Bright Vice-President
David Bright began in the construction industry while he was still in High School & during summer vacations. He was fortunate to begin his career with highly skilled tradesmen. One of these was not only his mentor but was to become his friend, Beau Newton.
During these early formative years David would travel throughout Kentucky with Beau working on jobs of all sizes small and large. David still remembers the advice from Beau "Flush, Level, & Plum. Then you're in good shape".
In 1984 David, with the help and support of his wife Suzie, built his first speculation home in Mt. Washington and he has been busy ever since.
In 1993 David incorporated and formed Bright Built Homes, Inc.
With David's leadership BBH has been involved in all areas of the construction industry. This would include additions, remodels, and more than 100 custom homes valued from $250,000 to over a million dollars. David and BBH have also built the Brighton Springs subdivision, which has126 single family homes, in Louisville, Jefferson county Kentucky. David & BBH have also built, in Louisville, Jefferson county Kentucky; several prestigious subdivisions with Custom Homes situated on 5+ acres tracts of land some of which have ponds. David and BBH have also built over 200 Patio Homes again located in Louisville, Jefferson county Kentucky.
David has been a current member of the Home Builders Association of Louisville for the last 21 years starting in 1989. During these years David & BBH have participated in 14 of the 21 yearly Homea ra ma Shows winning numerous awards in recognition of quality.
David and Suzie Bright have been married since 1984 and have 2 boys.